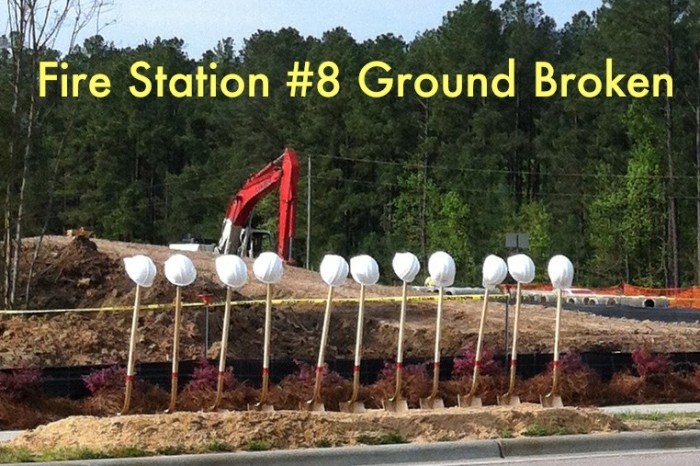 I'm sure that I'll be writing a number of blog posts that comment on my first "this" or my first "that."  And this is one of those.
My first "ground breaking."  
Yes, I wore the required construction hat.  Yes, there was dirt.  And yes, it looked like they had already started work.  (Hence, "ground breaking -> "ground broken." )
Along with Councilmembers Jack Smith, Jennifer Robinson, and Mayor Weinbrecht, we were joined by representatives from Senators' Richard Burr and Kay Hagan's office, and Representative David Price's office, as well as Representative Renee Ellmers.  We were also joined by State Representative Jennifer Weiss and a member of the EPA.