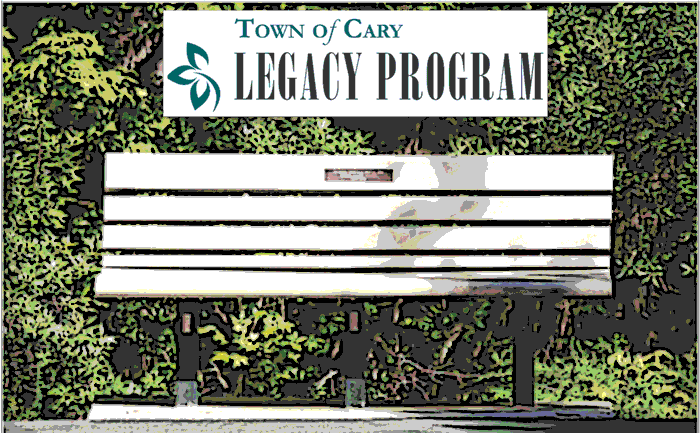 Have you ever wanted to memorialize or honor a loved one or commemorate an event in a unique and distinctive way?
Cary has a program to help you do that!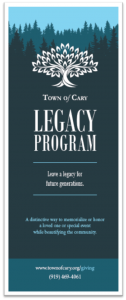 Our Legacy Program allows our community members to mark an occasion or honor an individual in the Town, with the placement towards a tree or bench in the location of your choice. Also included is a personalized plaque on the bench or at the tree location. This unique program provides a long-lasting gift that will continue to not only benefit the community for years to come, but a way to honor that individual or event.
This program was an idea from a Cary citizen, approved in 2016, with the program finalized and launched in 2017. We've had some wonderful installations!