I love technology.  I do.
I've written about it before, it's part of my twitter profile, and I see the value of technology to engage citizens, connect people and improve lives.  Technology can bridge the gap between communities and continents, it democratizes all voices, allowing citizens to participate on a level playing field, and improve access – closing the educational divide.
You use it, and you want it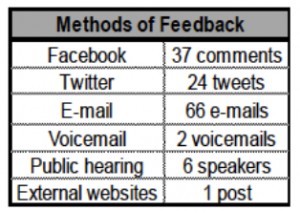 Here in Cary we've seen our citizens use technology to engage with the Town:
– Citizens use the Town website to look up Town agendas, minutes and development activity and watch Council meetings on YouTube.
– Provide budget feedback via Twitter (24 tweets), post on Facebook (37 comments) and email (66 emails).  The number of  Tweets and Facebook posts combined (61) this year were more than ALL of the input we received for last year's budget (59 comments.)
– We saw you create an online petition signed by 1275 residents to save the Cary High School Water Tower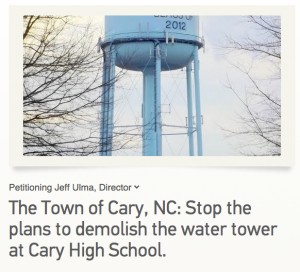 – A biennial survey that shows 54.5% of our citizens own or plan to own a smartphone this year and the trend is that smart phone users outnumber basic phone users.
And on and on…  Read More…