Cary, NC — One of the best things about our Cary community is you. Really. I'm not blowing smoke here. Learn how you can start volunteering in Cary right now.
It's Sign Up Time!
It's because of our Cary Volunteers that we are such a great community.
I know this to be true. And, during the month of June, we have several opportunities for you and your family to sign up to be an integral part of Cary.
Teen Council
Looking for a way to get your teen involved and off the couch?
Have them sign up for the Cary Teen Council. This award-winning program that has been around for more than 20 years, and it's just for 6th-12th graders. Over 700 kids have participated the last few years – and all of them have made a big difference for this community.
These teens participate in all kinds of programs across the town, from social and recreational events, volunteering and community awareness/service, educational, leadership/teamwork and fundraising/recruitment. Many of the Cary Teen Council members receive a chance to serve in advisory capacities for various Town boards and commissions; in fact, we have one on the Information Services Advisory Board. Hey, I'm sure it looks good on their college application, too.
Membership Applications are accepted in June of each year only, so have them sign up now.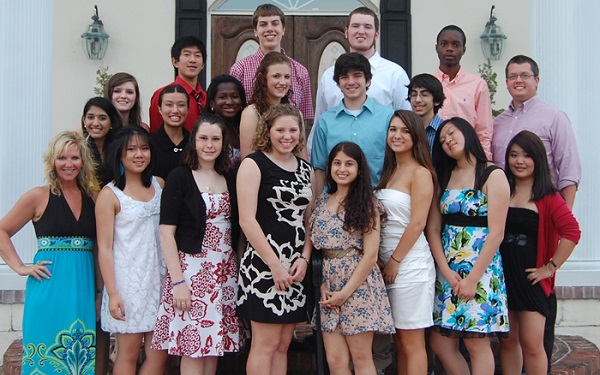 See – everyone gets in on the volunteer action.
Boards & Commissions
June is also the month for signup for our Town of Cary Boards and Commissions. If you want to learn more about how the Town works, and have more of a say in what happens, this is a great place to start. Our volunteer boards and commissions serve an important role in our democratic local government process. These boards are a great way for us on council to gather constructive citizen input and recommendations from our citizens.
It allows us to tap into your amazing collective intellectual capital and talents as individual citizens, and it can also help you understand our day-to-day local government processes. This is a double-edged sword. Maybe you don't want to know that much?
By serving on a board, you will not only learn more about the Town of Cary, but you will become a community leader, and, more importantly, you will get the chance to weigh in on your beliefs about our community needs and how they can be addressed and met.
Your input will help influence the important decisions we make regarding government policies. It's also an amazing way to meet new neighbors, and, of course, to serve. Oh, it's fun, too!
Each of our boards and commissions are unique in size, meeting schedule, and specific function; however, the overall mission is the same: to make Cary a place in which we can be proud to live, work and play.Citizens who serve on these boards and commissions perform a community service using their skills, interests and initiatives to make the difference.
These volunteers believe that Cary should indeed become "My Cary" for each of us.
Six of our seven boards below and the Economic Development Committee have openings for terms that are completed or vacant, so please review the list, and apply.
Vacancies for Boards and Commissions:
Economic Development Committee: 1
Applications are being accepted through the end of June. All volunteers must live within Cary's Corporate limits or, where applicable, in Cary's ETJ.
Review the list of boards and commissions, find one that speaks to you and apply here.
Cary Volunteers Do So Much
There are so many great ways to volunteer – check them out online.
Take a look at our Spruce Program – our volunteer-based program designed to connect citizens to beautification, litter reduction, and environmental service projects, save us significant money and add beauty to our community. In 2014 alone, they collected 27,085 pounds of litter, spread 782 yards of mulch and planted over 1,600 trees, flowers and shrubs.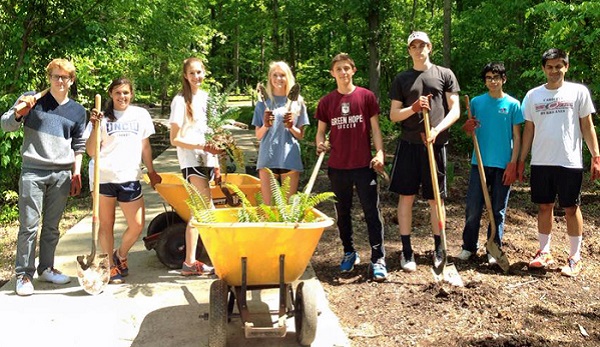 We also have Cary's CAP team, the Citizens Assisting Police program. Before volunteering for the CAP Team, volunteers must successfully complete Cary's Citizens Police Academy.
These volunteers help provide security at public events and assist the Police Department with fingerprinting, child safety seat installation, clerical duties, service center staffing, Community Watch programs and other duties. Last year, the 178 member CAP Team volunteered 5,585 hours, saving our town more than $135,847.00.
The best way to find yourself is to lose yourself in the service of others. ~Gandhi
There are so many opportunities for all citizens to participate and engage with our community.  I hope you will find one that is your calling.
——————————————————————————————————————————-
From the blog of Lori Bush, At-Large Member of Cary Town Council. Pictures are from the Cary Teen Council, Town of Cary Spruce Program and Cary It Green Facebook Page.
Full disclosure: my son is in one of these pictures