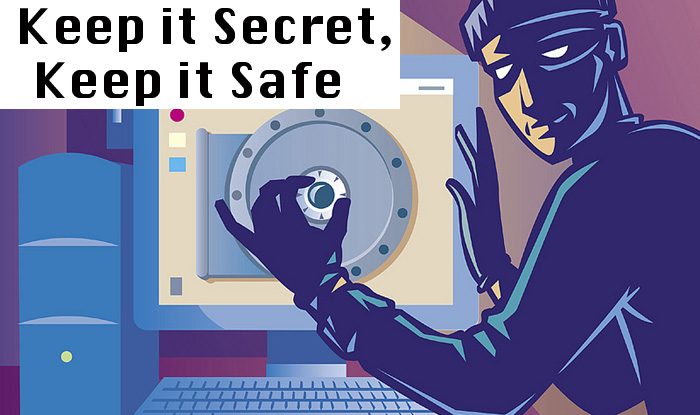 So, do I have your attention now? How many of you knew where that quote ("Keep it Secret, Keep it Safe") came from, and just wanted to read an article about "Lord of the Rings?" 🙂
Sorry to disappoint, but this post is all about Cyber Security. I know, boring stuff, but October is Cyber Security Awareness Month, and helping people use technology, and use it safely, has been my passion for a while now.
And, let's face it, today so much of our lives are connected to some sort of digital device, as well as the information on them; it makes sense to put some protections in place to keep your information secret, and to keep it safe. That's why I partnered with the Town of Cary Police Department to recognize and support October as Cyber Security Awareness Month, and also why our Police department works hard to protect you with an impressive Cyber Crime unit.
First, some chilling numbers
Whether you are at work, at home, school – every part of our lives now has a connection to the Internet.
Did you know that…
– Someone becomes a victim of cyber crime every 18 seconds
– Cyber crime costs an average of nearly $200 per victim
– Mobile device vulnerabilities doubled in 2011 from 2010
– 40% of social network users have been victims of cyber crime on a social networking site
– 1 in 4 people received notification by a business, online service provider, or organization that their personally identifiable information (password, credit card number, email addres, etc.) was lost or compromised because of a data breach
 (Source: Symantec and National Cyber Security Alliance)