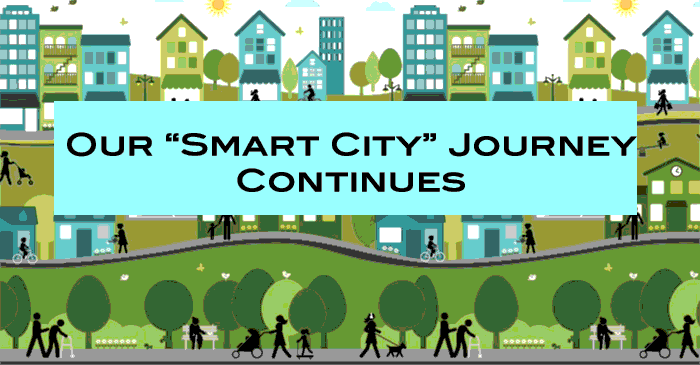 Cary has been in the news quite a bit lately about our Smart Cities initiatives.  It's great to see how forward thinking our Town has been as we find new and exciting ways to cost-effectively deliver new services, streamline current capabilities, and improve our quality of life. I blogged about this last year – and at the time, we were at the beginning of our journey.  So, how far have we come?
Smart Cities Recap
Why do we want to be looking at "smart city" capabilities?
Because the opportunity of utilizing smart technologies and data analysis is that it allows us to optimize our town functions while also driving economic growth. And all of this is with the goal of improving the quality of life for our citizens.
Last year, Cary took on this idea full steam, creating a simulated Smart City Campus, partnering with vendors, local universities, our Town volunteer boards and smart city organizations to help us as we moved forward.  Throughout all of these efforts, Cary garnered a few awards:
and the Smart Cities Council 2018 Readiness Grant.
This last award allowed us to have a workshop in Cary, where we recently held a meeting at SAS of more than 80 folks to plan additional ways to make data-informed decisions, and ensure greater citizen engagement and transparency.  Our all day workshop session focused on 3 main topics:

Smart, safe mobility and transportation
Healthy communities
Integrated data infrastructure