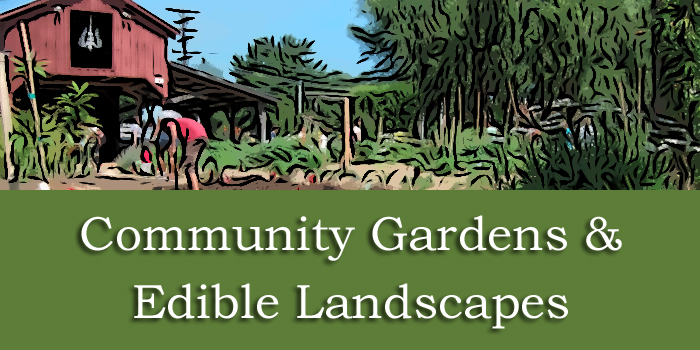 On Saturday, March 9th I attended a fantastic program called "Dig In" created by the Advocates for Health in Action (AHA). If you don't know who AHA is – they work across our community to promote healthy eating and physical activity – or, as they say, finding ways to make the healthy choice the easy choice!
This seminar offered me an opportunity to combine some of my passions – environmental issues, healthy choices and fun. I had high expectations, and was not disappointed.
The main topic was "Weaving Edible Landscapes-Community Gardens and Urban Ag into the Fabric of our Community." Given Cary's recent ordinance change and allowance of Chickens and Beekeeping, I think it's fair to say that our community is in line with some of the trends towards more locally grown food, and a new focus on nutrition.
It was nice to see that folks from both from the City of Raleigh and Town of Cary in attendance – specifically Emily Barrett, our Town's sustainability manager.  This trend and the topic of discussion really spoke to me.  Not only as a council member, but also personally as I start the move away from processed foods, getting ready to plant my garden for the season, and finding ways to bring these lessons home to my family.
To get a taste of what has been done in England, check out this TED video (13 minutes – well worth it!) that was shared.  It's by Pam Warhurst – "How we can eat our landscapes."  She cofounded "Incredible Edible, an initiative in England that is dedicated to growing food locally by planting on unused land in the community.