I have been meaning to write about this really cool tool since I saw it at Code for America last year. It's call StreetMix, and it unleashes the "inner urban planner" that is inside of you, just waiting to get out.
What is it?
StreetMix is an online interactive tool that allows anyone to build a street, section by section. It is designed to help folks create mock-ups of streets allowing them to see and engage with the design. Many citizens and governments have used this tool as a way to connect with their community about future road changes, and to gather feedback and comments.

Why I like it
As a visual person, the thing that struck me about this was the way all of the technical details of a street can be translated into a picture, truly demonstrating to a citizen the way a street will "feel" based on proposed changes.
Also, because it's so easy to use, anyone can play around with it, adding width to a sidewalk, moving bike lanes, or if you are so inclined, creating your own little "dream street."
Streetmix Uses
There were a number of case studies presented at Code for America about the use of StreetMix with citizens and local governments. (You can also read more at their Blog.)  
Here are my favorites:
Used by BikeWalkKC – creating visual representations of streets to demonstrate how they could improve biking in their Midtown, by adding dedicated bike lanes and safer parking. Using Streetmix they were able to provide a 'before" (with four cars lanes and sharrows and parallel parking, to a optional "road diet", to their proposed "green lane cycletrack."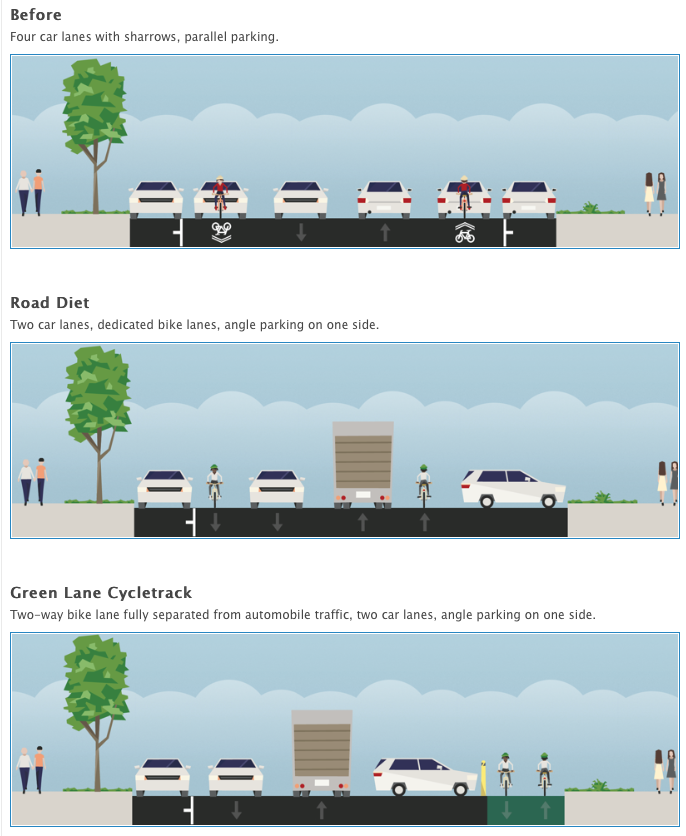 Carrboro, NC – Folks used Streetmix to show the impact of the their Main Street "road diet."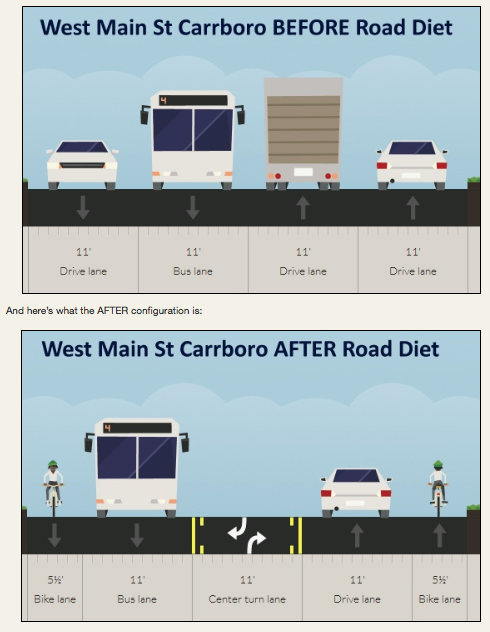 Just for fun – check out some of the crazy "dream streets" created by some of the users.
I think Councilman Don Frantz will like these.  (Just kidding Don.)
(Click on the Names of the Streets in the captions to see a larger and interactive image.)
Of course, these are some of my favorites.
Have some fun
This tool has some great applications – but mostly, its goal is to allow people to have the power of visualization in their hands, without the need for expensive CAD tools that the Urban Planners have and use. And, most importantly, it allows you to have fun while doing it.
Below is the demo given by the Streetmix team at the Code for America Summit last year.

So, try it out, and start posting your own streets. Can't wait to see what you all come up with!
As always, thanks for listening and please feel free to contact me with any questions, comments or concerns.
________________________________
Featured photo created by me using Streetmix